Shipment date of your current order :July 27

商品はすべてご注文をいただいてから調理・冷凍いたします。
All products will be cooked and frozen after receiving your order.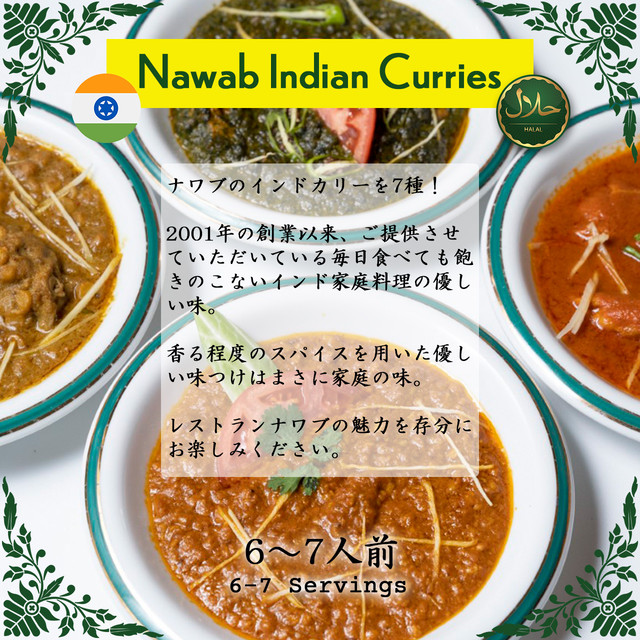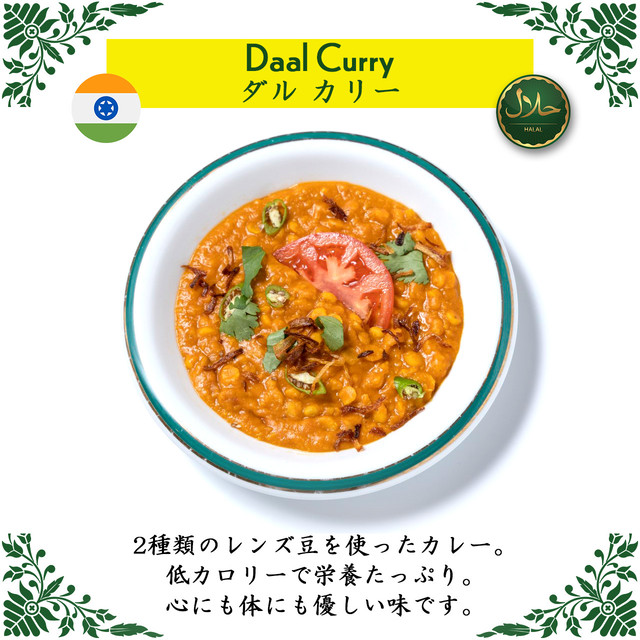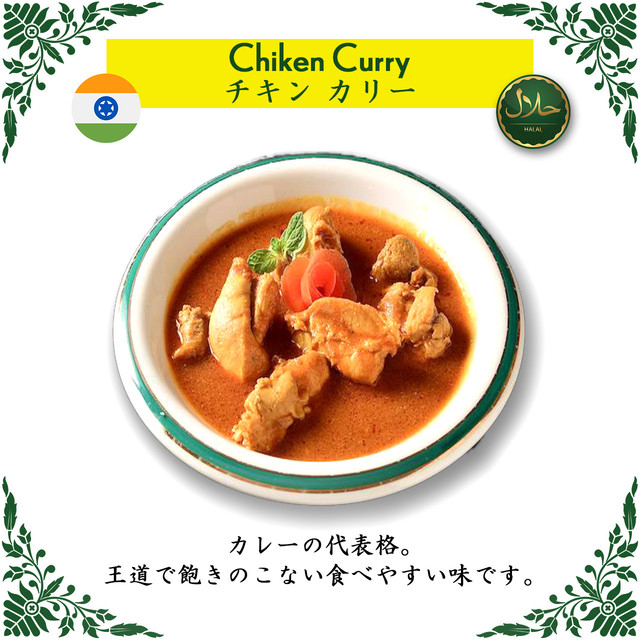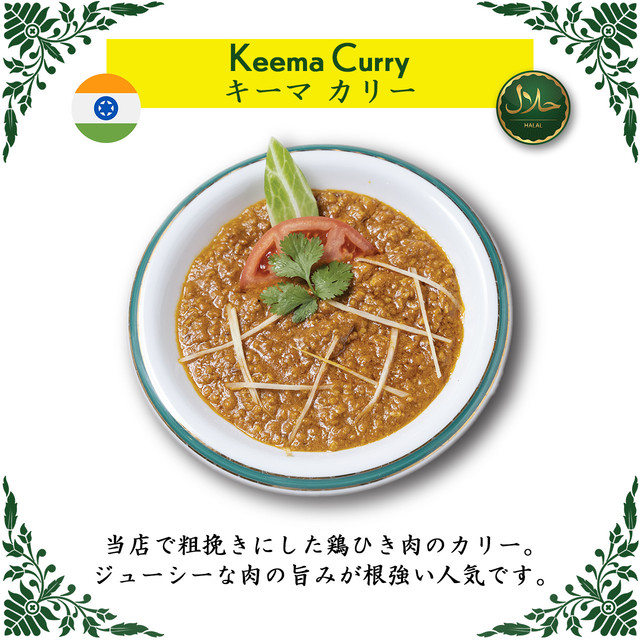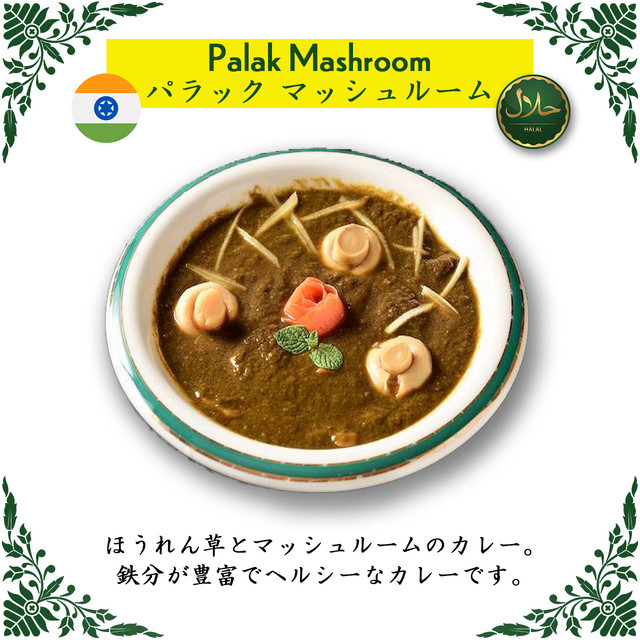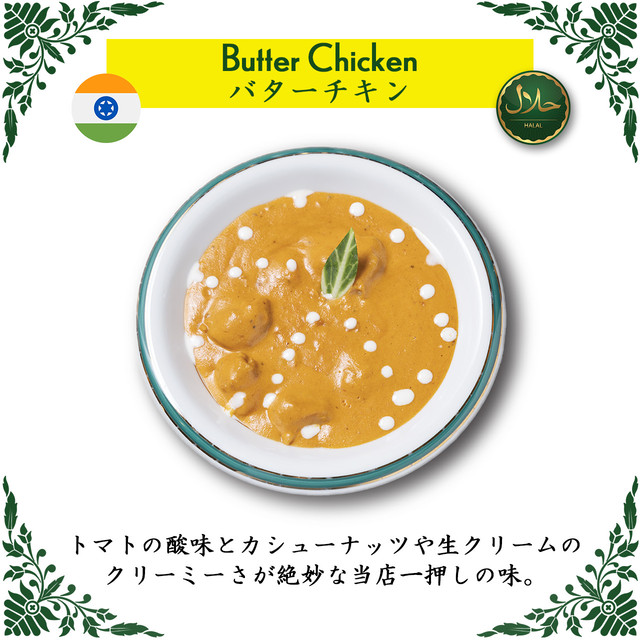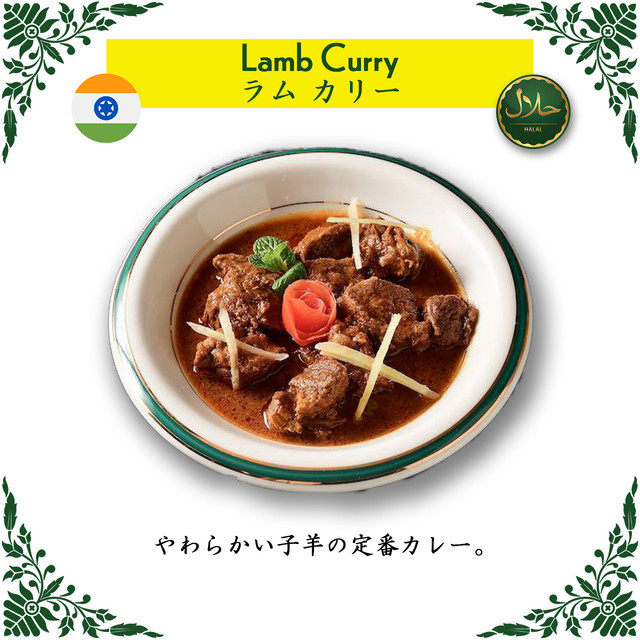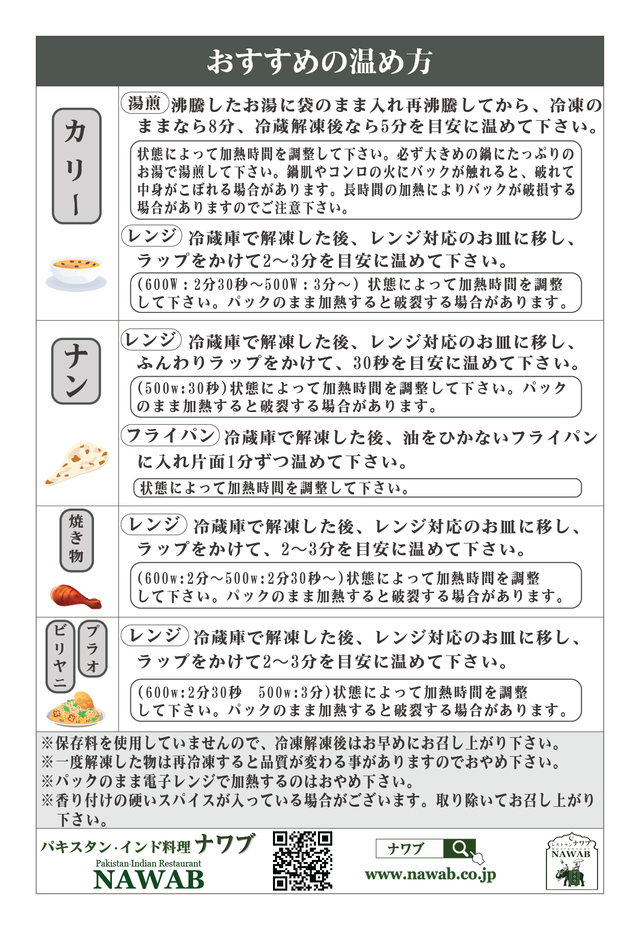 Nawab Indian Curries / ナワブ インドカレー セット (6-7人前 冷凍 / Frozen)
¥ 8,145tax included
¥ 9,050 10%OFF
*This item will be delivered on 7/27(Tue) at the earliest.
Japan domestic shipping fees for purchases over ¥ 10,800 will be free.
Shipping fee is not included. More information.
ナワブのインドカリーを7種!
2001年の創業以来、ご提供させていただいている毎日食べても飽きのこないインド家庭料理の優しい味をお楽しみください。

商品はすべてご注文をいただいてから調理し冷凍いたします。
All products will be cooked and frozen after receiving your order.
==================
Include;

1.Daal Curry / 豆カレー
2種類のレンズ豆を使ったカレー。低カロリーで栄養たっぷり。心にも体にも優しい味です。
-------------------------------
2.Chicken Curry / チキンカレー
カレーの代表格。王道で飽きのこない食べやすい味です。
-------------------------------
3.Keema Curry / キーマカレー
当店で粗挽きにした鶏ひき肉のカレー。ジューシーな肉の旨みが根強い人気です。
-------------------------------
4.Palak Mashroom / パラックマッシュルーム ほうれん草とマッシュルームのカレー
ほうれん草とマッシュルームのカレー。ほうれん草がたっぷりと入ったヘルシーなカレーです。
-------------------------------
5.Palak Chicken Curry / ほうれん草とチキンのカレー
見た目も鮮やかなグリーンは鉄分豊富なほうれん草がたっぷり。女性から大人気。
-------------------------------
6.Butter Chicken / バターチキン
トマトの酸味とカシューナッツや生クリームのクリーミーさが絶妙な当店一押しの味。(多数のメディアに掲載されました。)
-------------------------------
7.Lamb Curry / ラムカレー
ラム好きにはたまらない柔らかで臭みのない味わい。テイスティーでコクのあるカレーです。
-------------------------------
Add to Like via app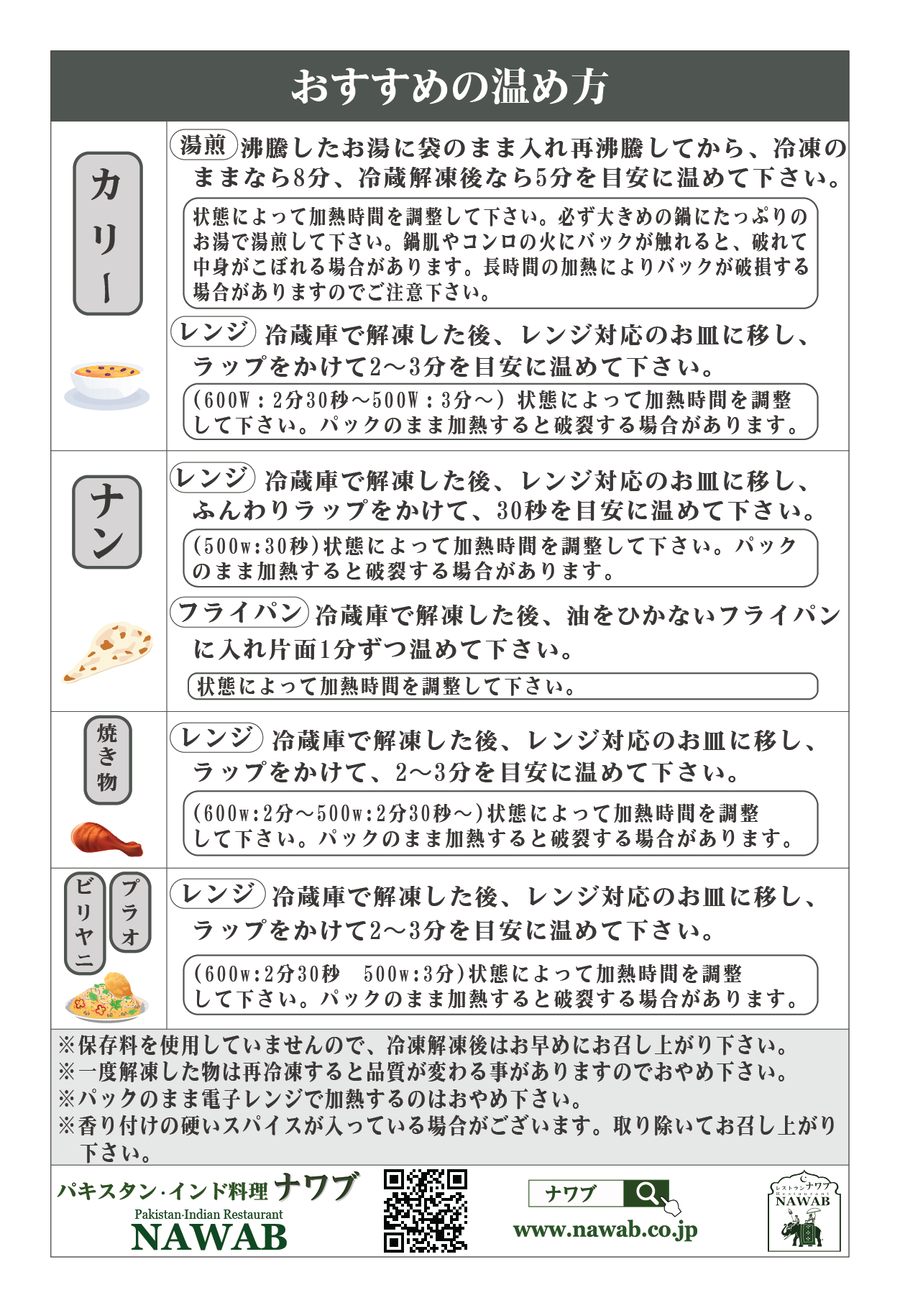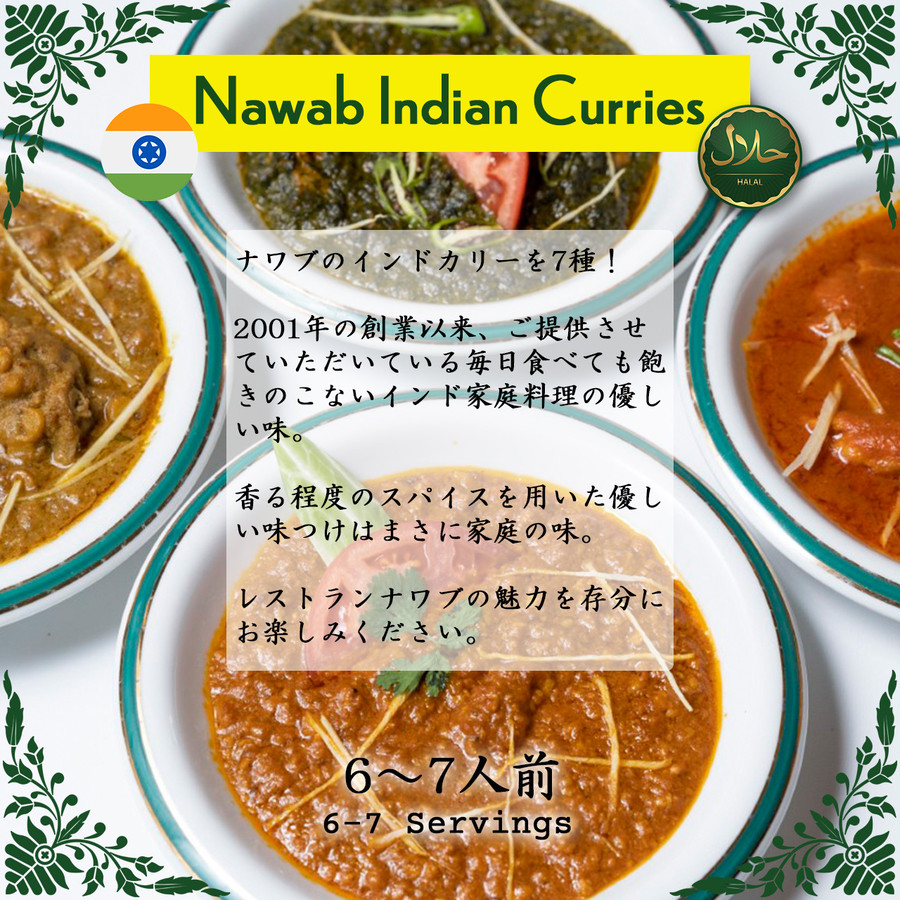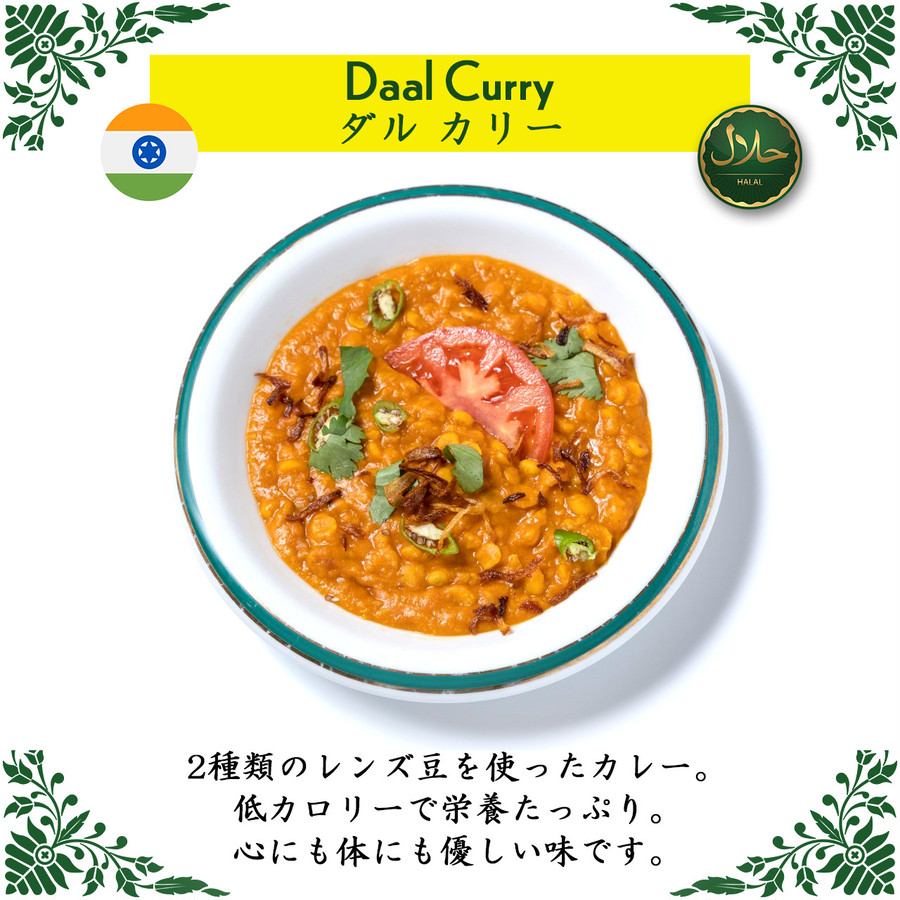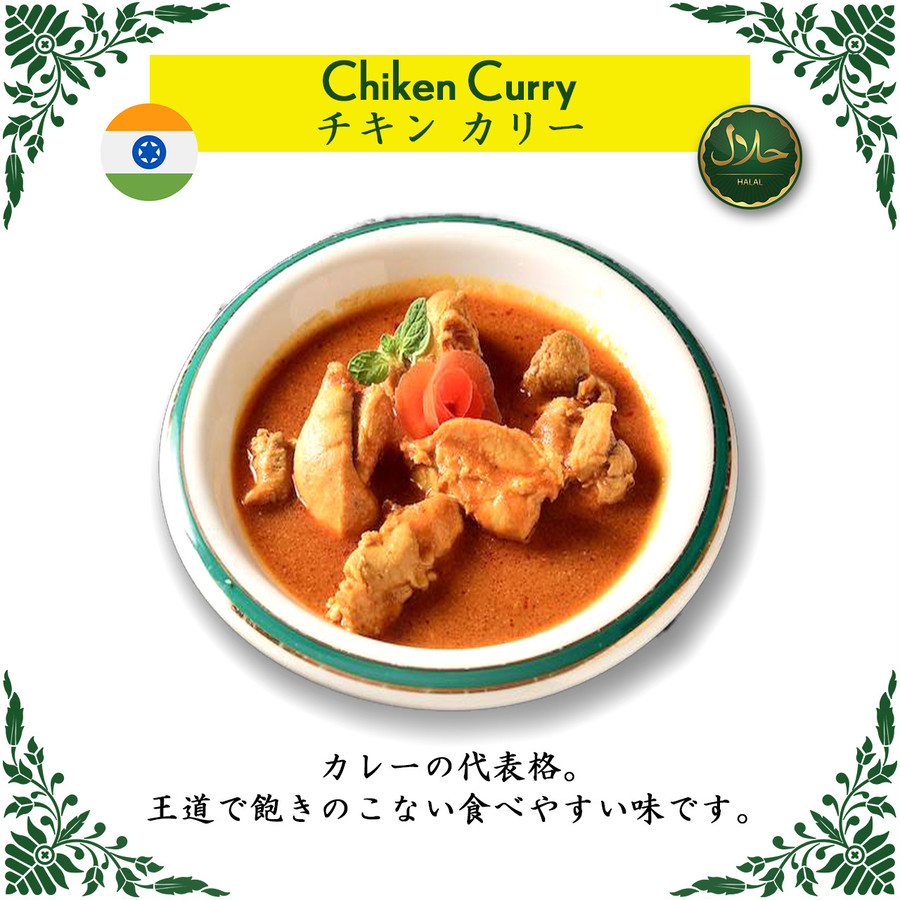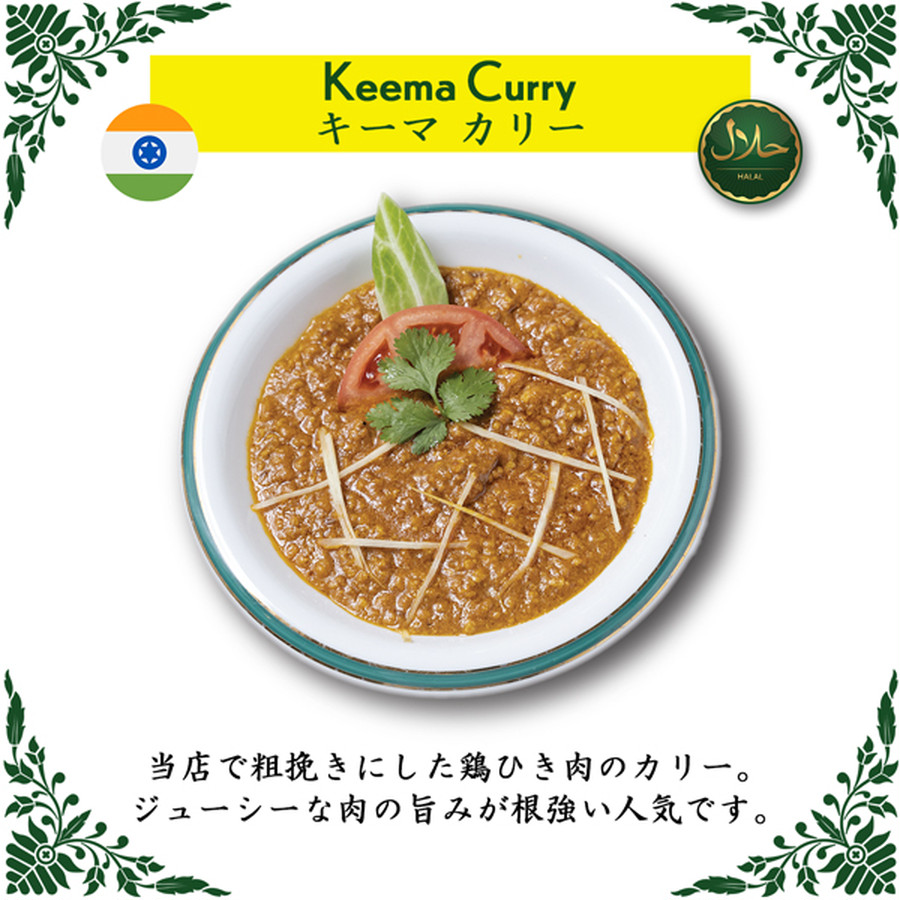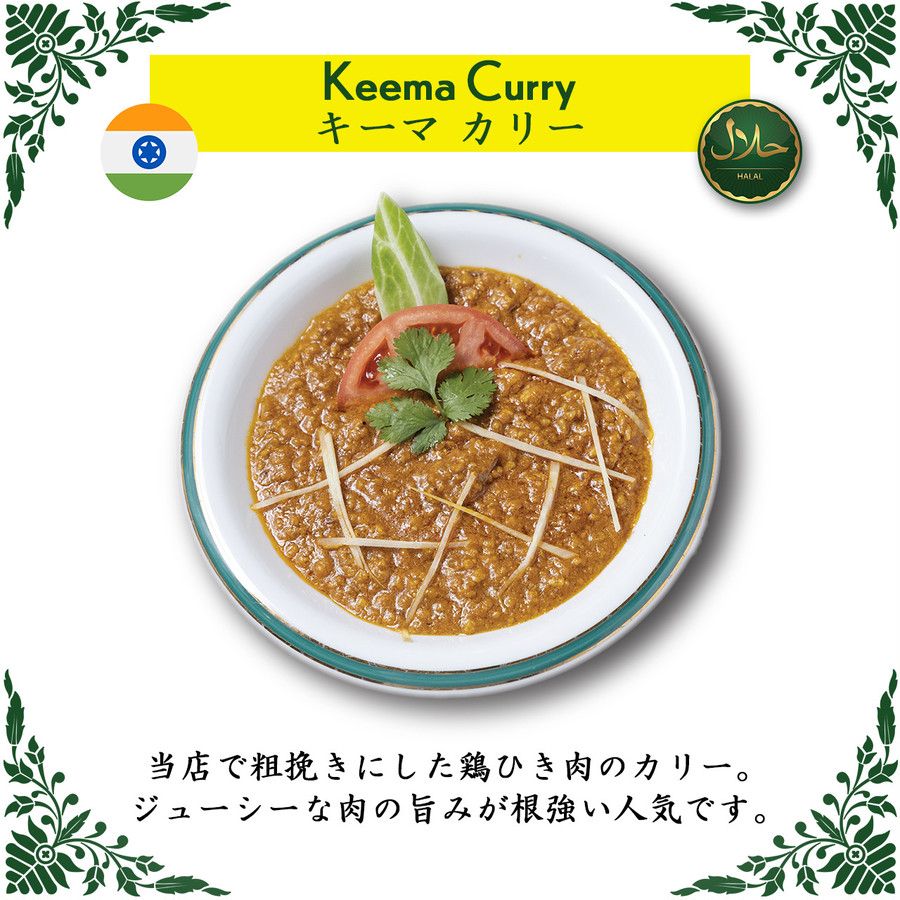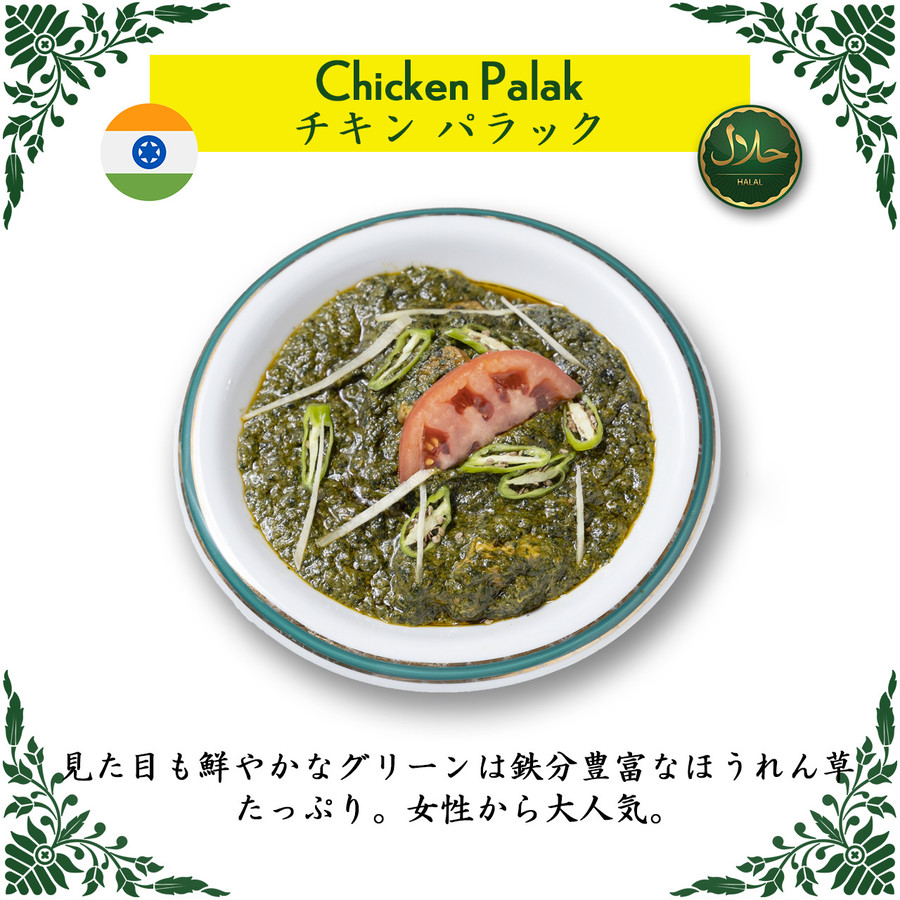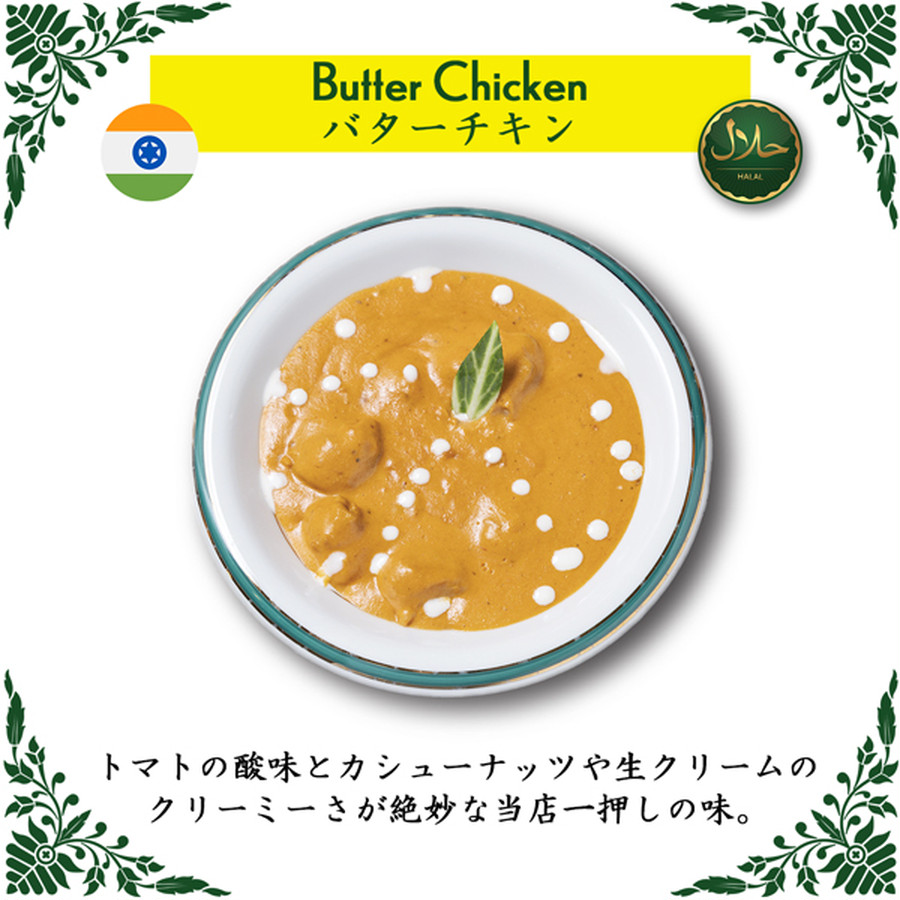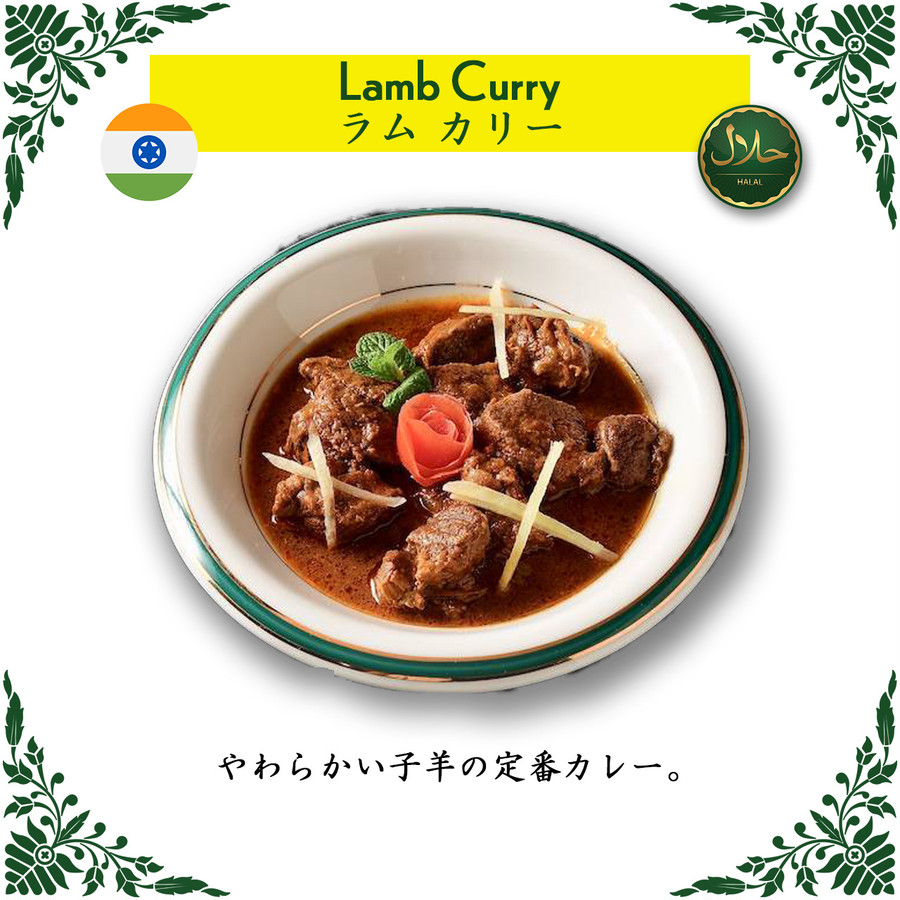 Shipping method / fee

Payment method
¥ 8,145tax included
¥ 9,050