Shipment date of your current order :July 27

商品はすべてご注文をいただいてから調理・冷凍いたします。
All products will be cooked and frozen after receiving your order.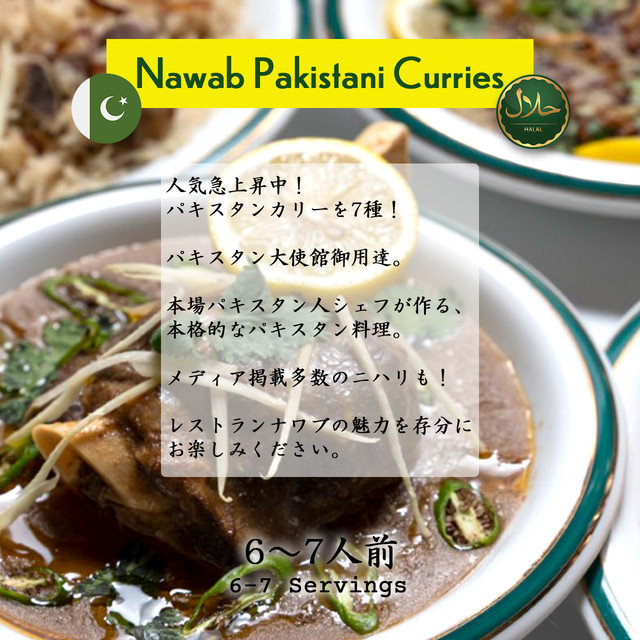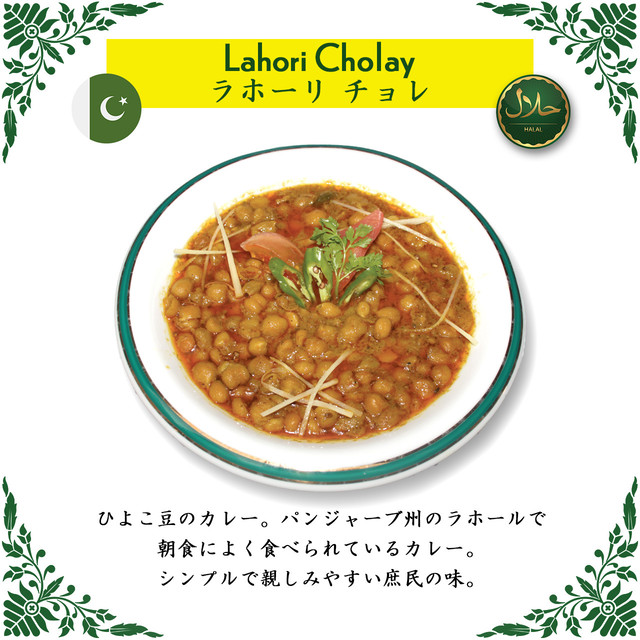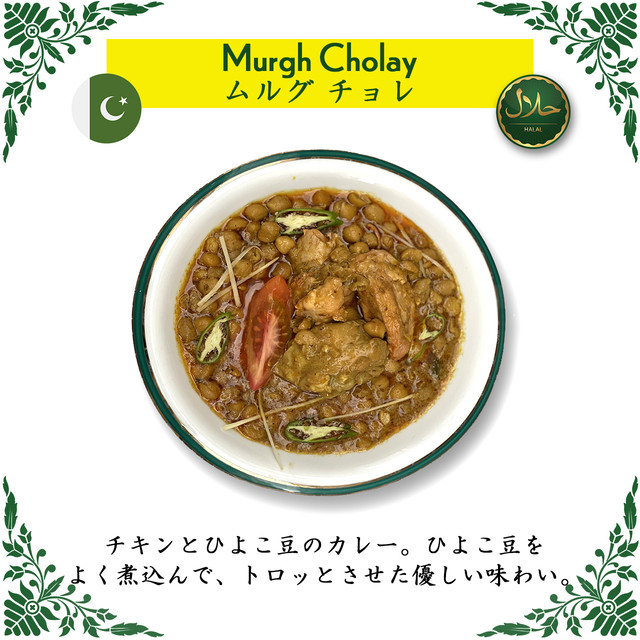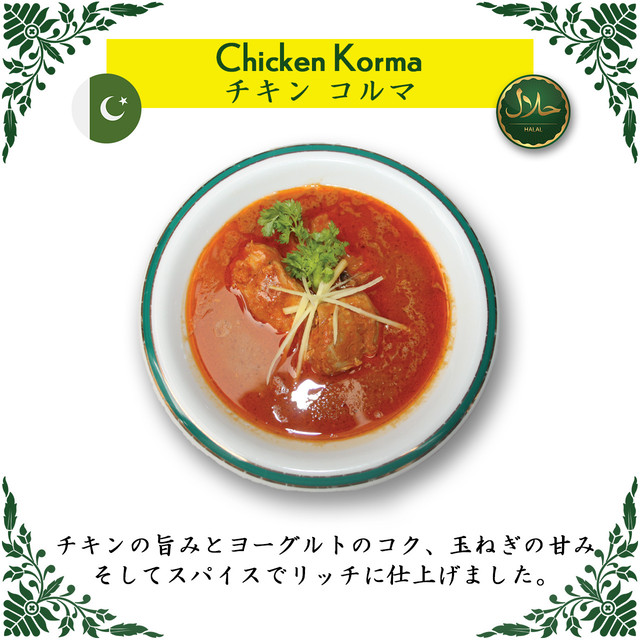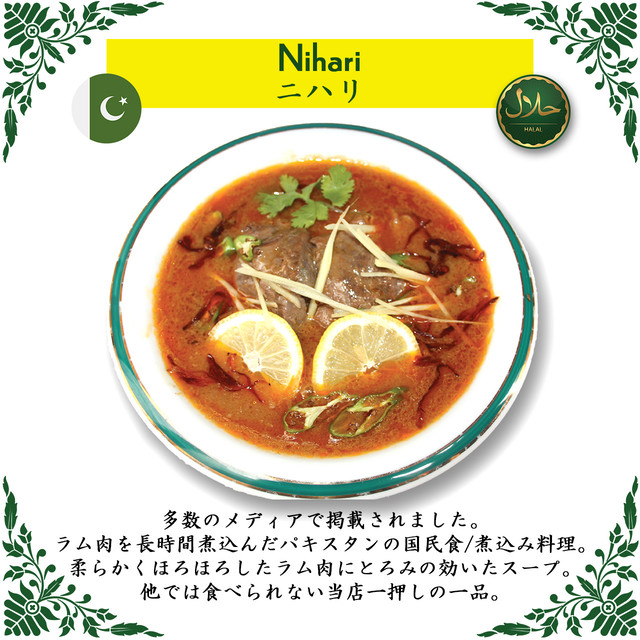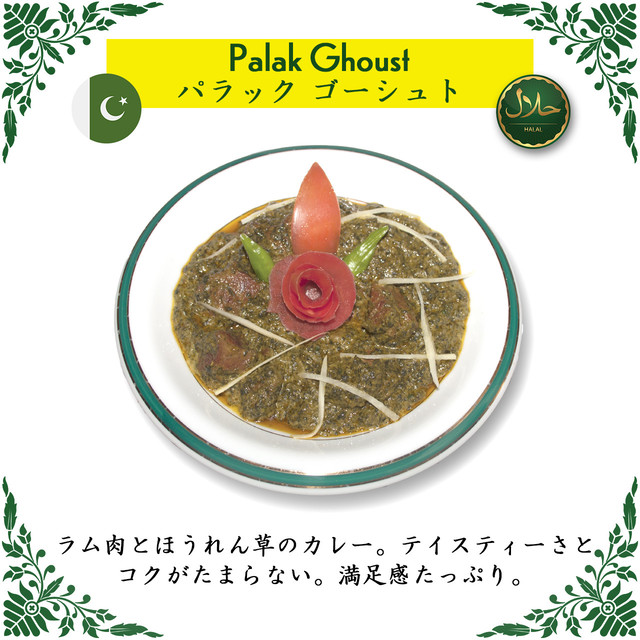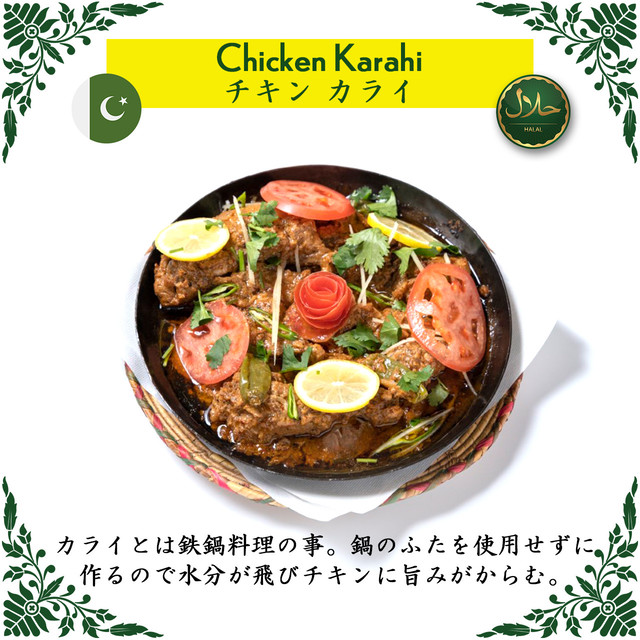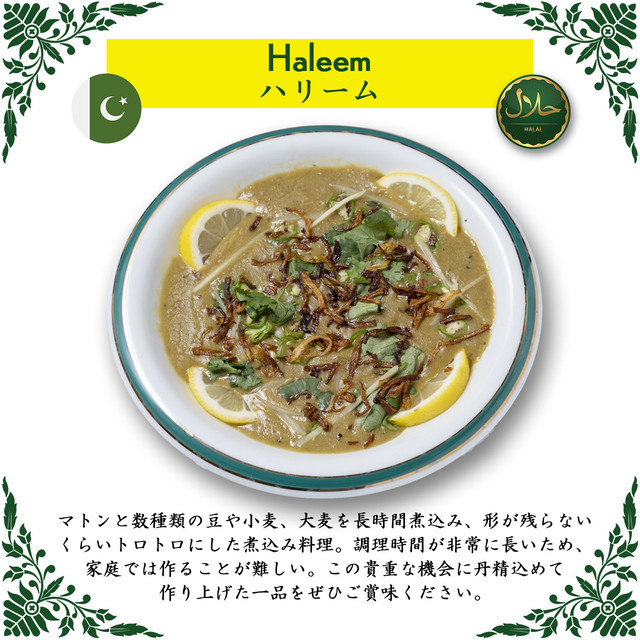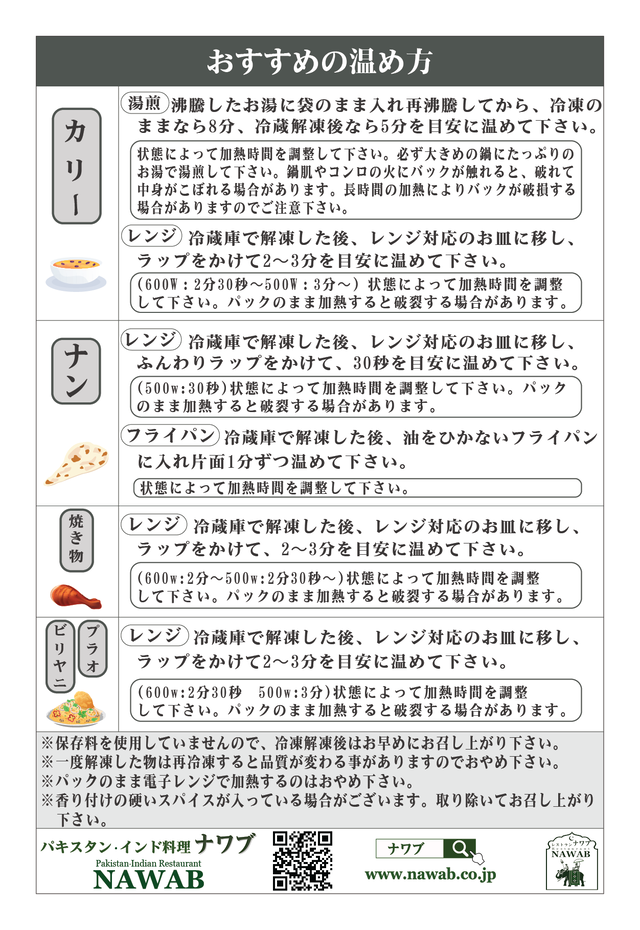 Nawab Pakistani Curries Set / ナワブ パキスタン カレー セット (6-7人前 冷凍 / Frozen)
¥ 9,225tax included
¥ 10,250 10%OFF
*This item will be delivered on 7/27(Tue) at the earliest.
Japan domestic shipping fees for purchases over ¥ 10,800 will be free.
Shipping fee is not included. More information.
パキスタンカリーを7種!
人気急上昇中!パキスタン大使館御用達。

本場パキスタン人シェフが作る、本格的なパキスタン料理。をお楽しみください。

商品はすべてご注文をいただいてから調理し冷凍いたします。
All products will be cooked and frozen after receiving your order.
==================
Include;

1.Lahori Choray / ラホーリ チョレ
ひよこ豆のカレー。パンジャーブ州のラホールで朝食によく食べられているカレー。シンプルで親しみやすい庶民の味。
-------------------------------
2.Murgh Cholay / ムルグ チョレ
チキンとひよこ豆のカレー。ひよこ豆をよく煮込んで、トロッとさせた優しい味わい。
-------------------------------
3.Chicken Korma / チキン コルマ
チキンの旨みとヨーグルトのコク、玉ねぎの甘みとスパイスでリッチに仕上げた非常に美味しい一品です。
-------------------------------
4.Palak Ghoust / パラック ゴーシュト
ラム肉とほうれん草のカレー。テイスティーさとコクがたまらない。満足感たっぷり。
-------------------------------
5.Chicken Karahi / チキン カライ
カライとは鉄鍋料理の事。鍋のふたを使用せずに作るので水分が飛びチキンに旨みがからむ一品。
-------------------------------
6.Haleem / ハリーム
マトンと数種類の豆や小麦、大麦を長時間煮込み、形が残らないくらいトロトロにした煮込み料理。調理時間が非常に長いため、家庭では作ることが難しい。この貴重な機会に当店で丹精込めて作り上げた一品をぜひご賞味ください。
-------------------------------
7.Nihari / ニハリ
ラム肉を長時間煮込んだ煮込み料理。非常にやわらかくほろほろしたラム肉にとろみの効いた肉汁スープが絶品。パキスタンの国民食。力がつくため、パキスタンでは、通勤前の朝食として食べられています。他では食べられない当店一押しの一品。多数のメディアで掲載されました。
-------------------------------
Add to Like via app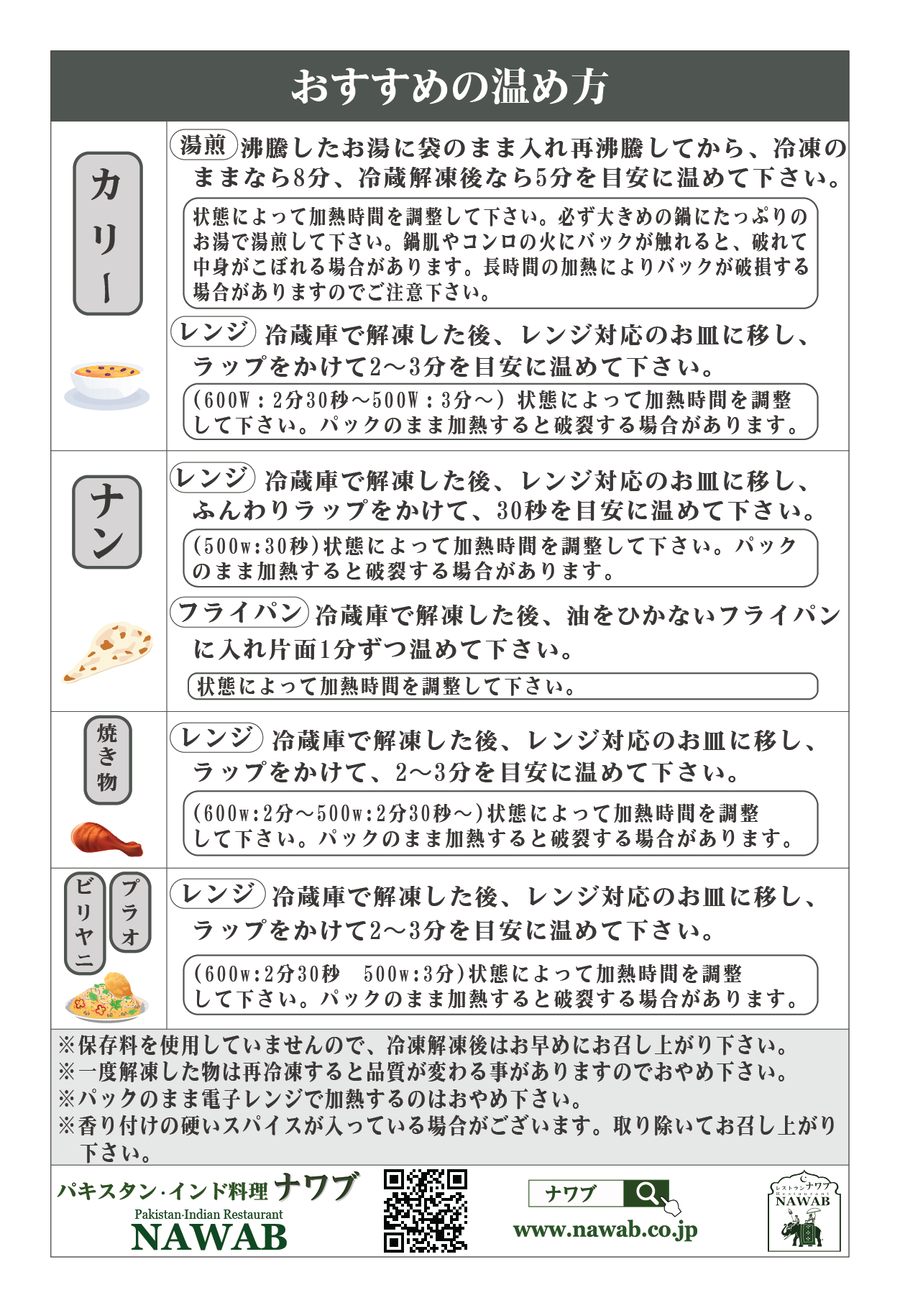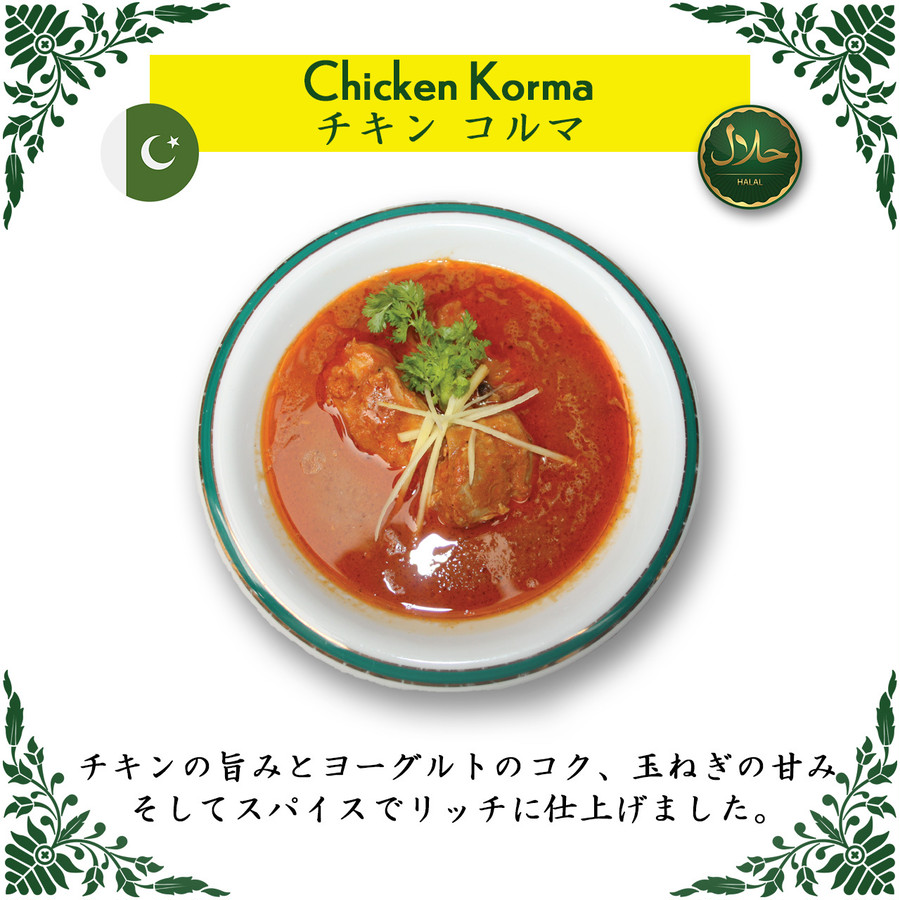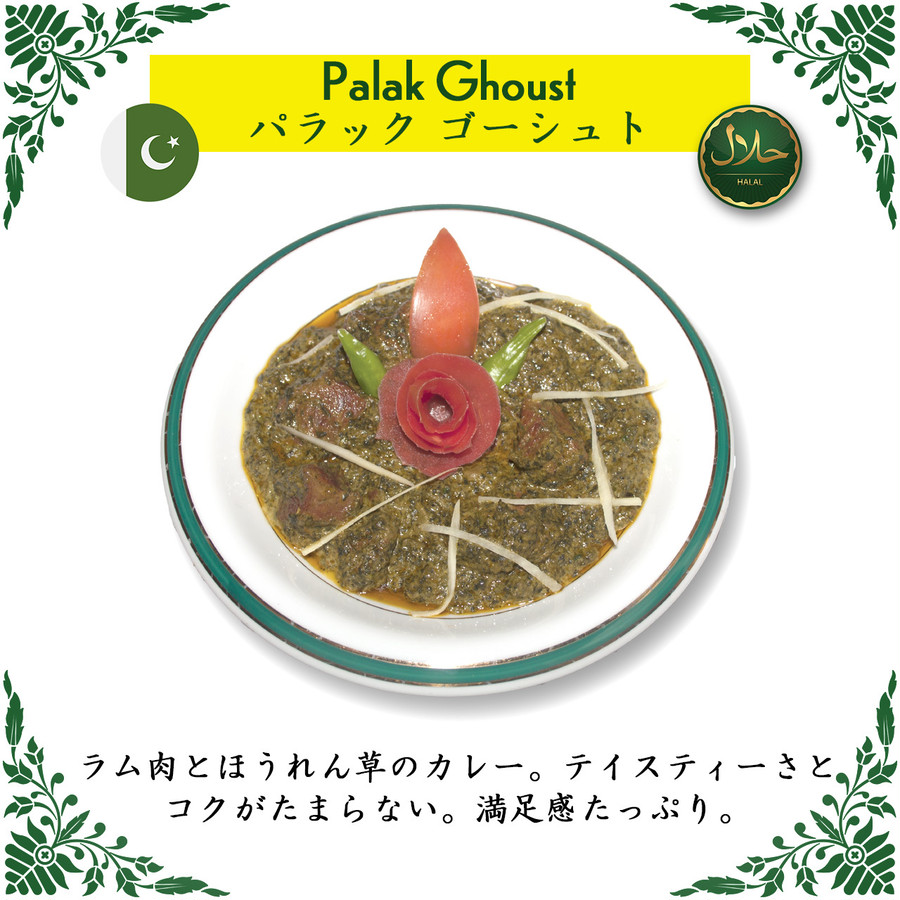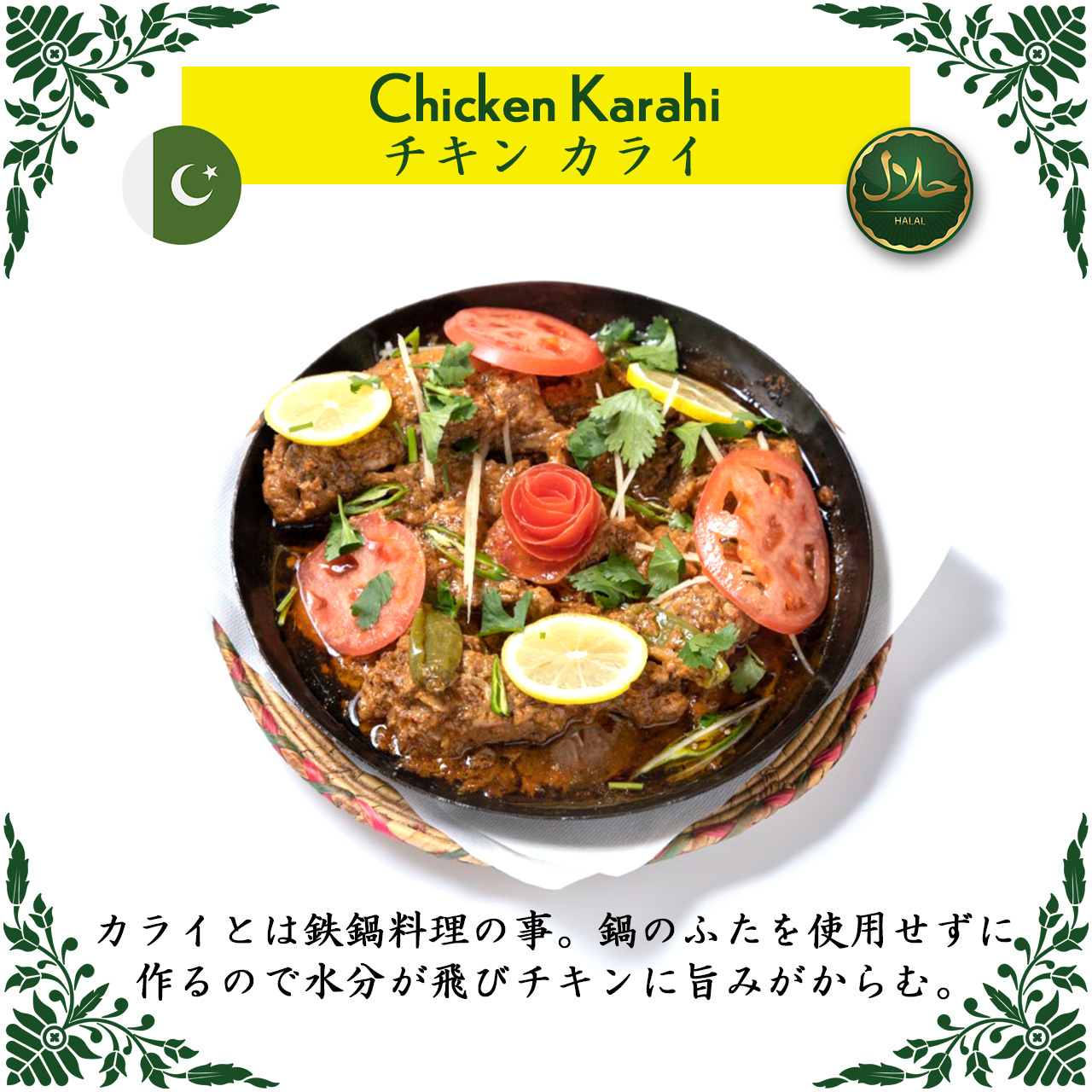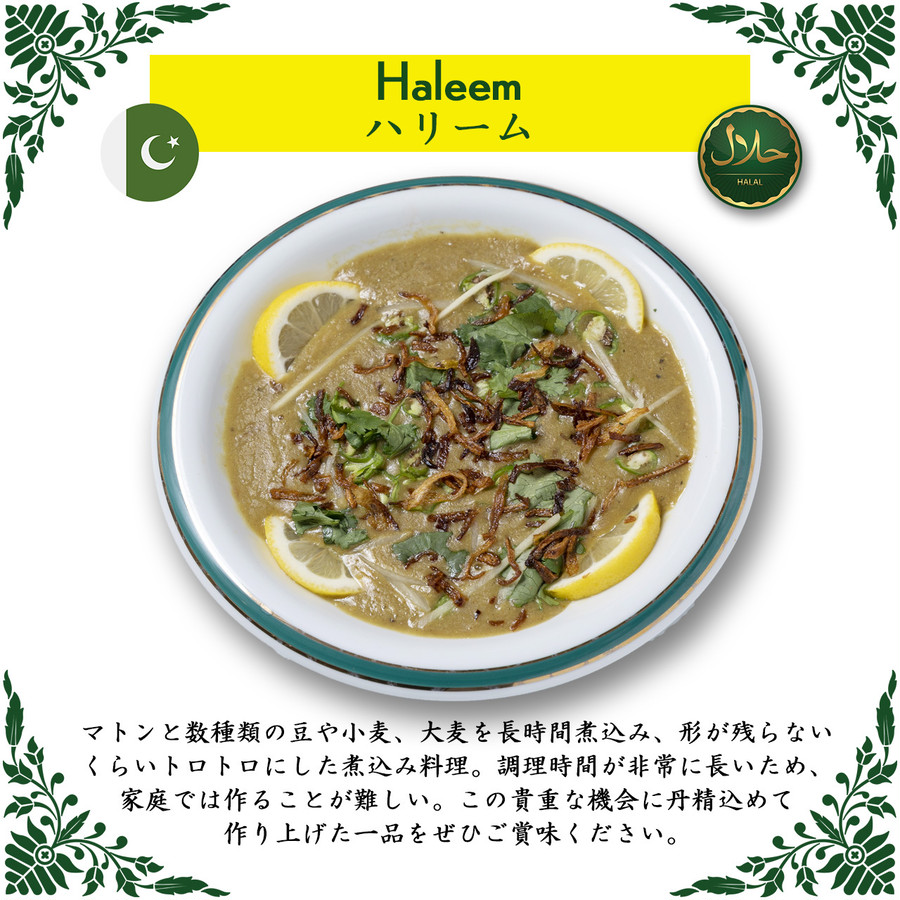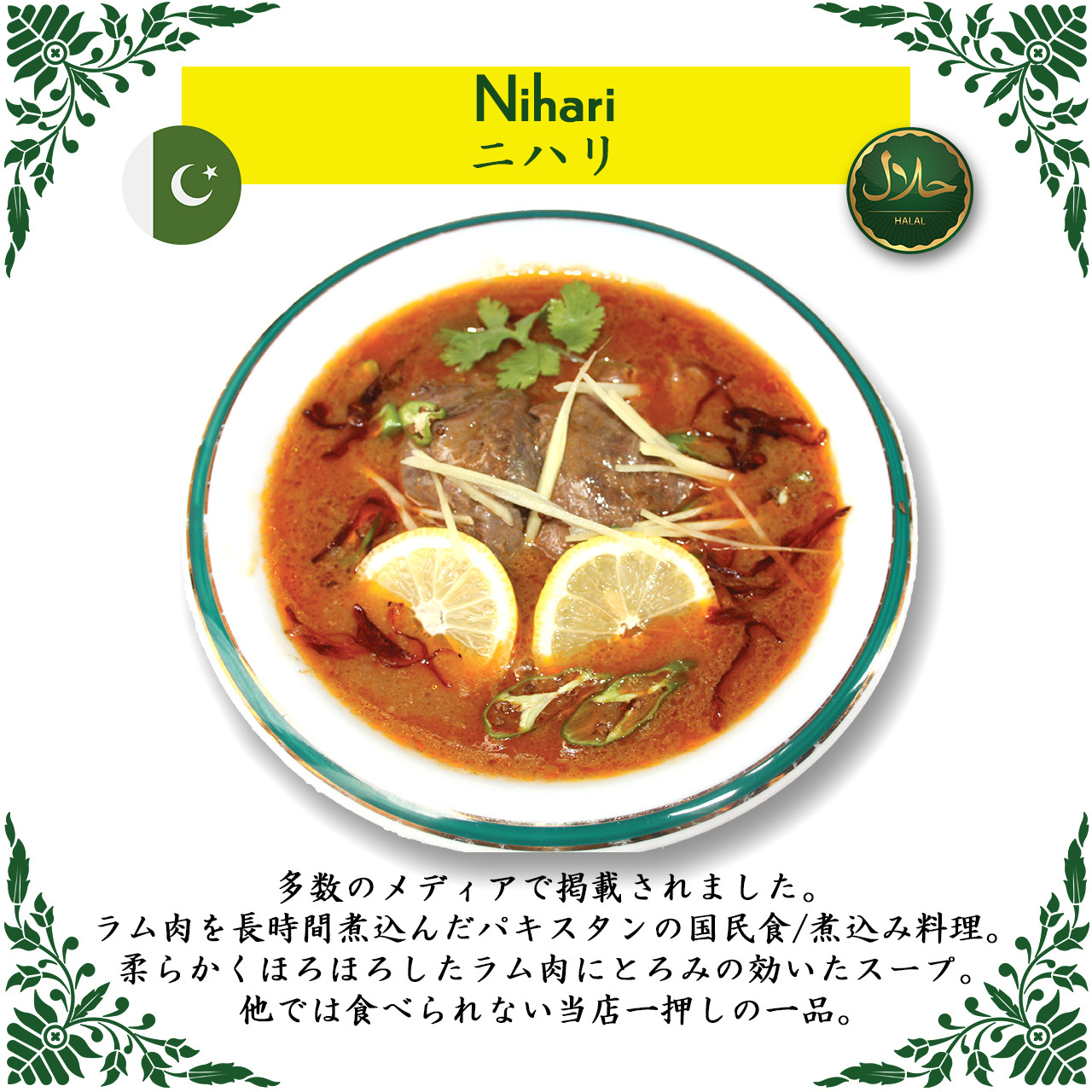 Shipping method / fee

Payment method
¥ 9,225tax included
¥ 10,250