毎週2回、前日正午までに頂いたご注文を火曜日、金曜日に出荷させていただきます
Orders received by noon the day before will be shipped twice a week on Tuesdays and Fridays.
商品はすべてご注文をいただいてから調理・冷凍いたします。
All products will be cooked and frozen after receiving your order.
【期間限定】Nawab Special Party Set / ナワブ スペシャル パーティ セット (4-6人前 冷凍 / Frozen)
¥6,660tax included
¥7,400 10%OFF
Japan domestic shipping fees for purchases over ¥10,800 will be free.
Shipping fee is not included. More information.
年末年始限定!
特にパキスタンカリー3種を2パックづつまとめたセット!

パキスタン大使館御用達のナワブの料理。

本場パキスタン人シェフが作る、本格的なパキスタン料理をお楽しみください。

1.Nihari / ニハリ *2パック
2.Haleem / ハリーム *2パック
3.Lahori Choray / ラホーリ チョレ *2パック

商品はすべてご注文をいただいてから調理し冷凍いたします。
All products will be cooked and frozen after receiving your order.
==================
Include;

-------------------------------
1.Nihari / ニハリ *2パック
ラム肉を長時間煮込んだ煮込み料理。非常にやわらかくほろほろしたラム肉にとろみの効いた肉汁スープが絶品。パキスタンの国民食。力がつくため、パキスタンでは、通勤前の朝食として食べられています。他では食べられない当店一押しの一品。多数のメディアで掲載されました。
-------------------------------
2.Haleem / ハリーム *2パック
マトンと数種類の豆や小麦、大麦を長時間煮込み、形が残らないくらいトロトロにした煮込み料理。調理時間が非常に長いため、家庭では作ることが難しい。この貴重な機会に当店で丹精込めて作り上げた一品をぜひご賞味ください。
-------------------------------
3.Lahori Choray / ラホーリ チョレ *2パック
ひよこ豆のカレー。パンジャーブ州のラホールで朝食によく食べられているカレー。シンプルで親しみやすい庶民の味。
-------------------------------
Add to Like via app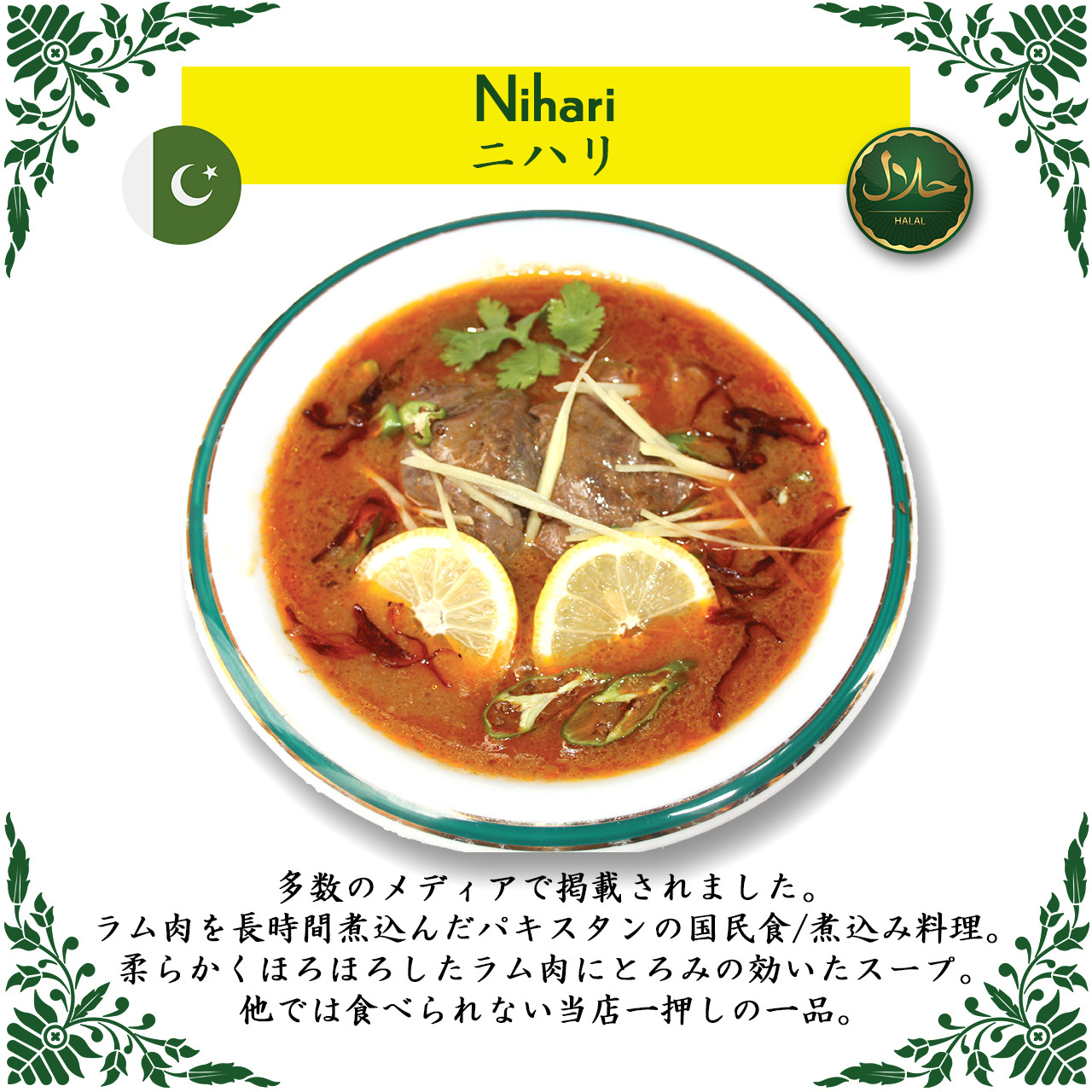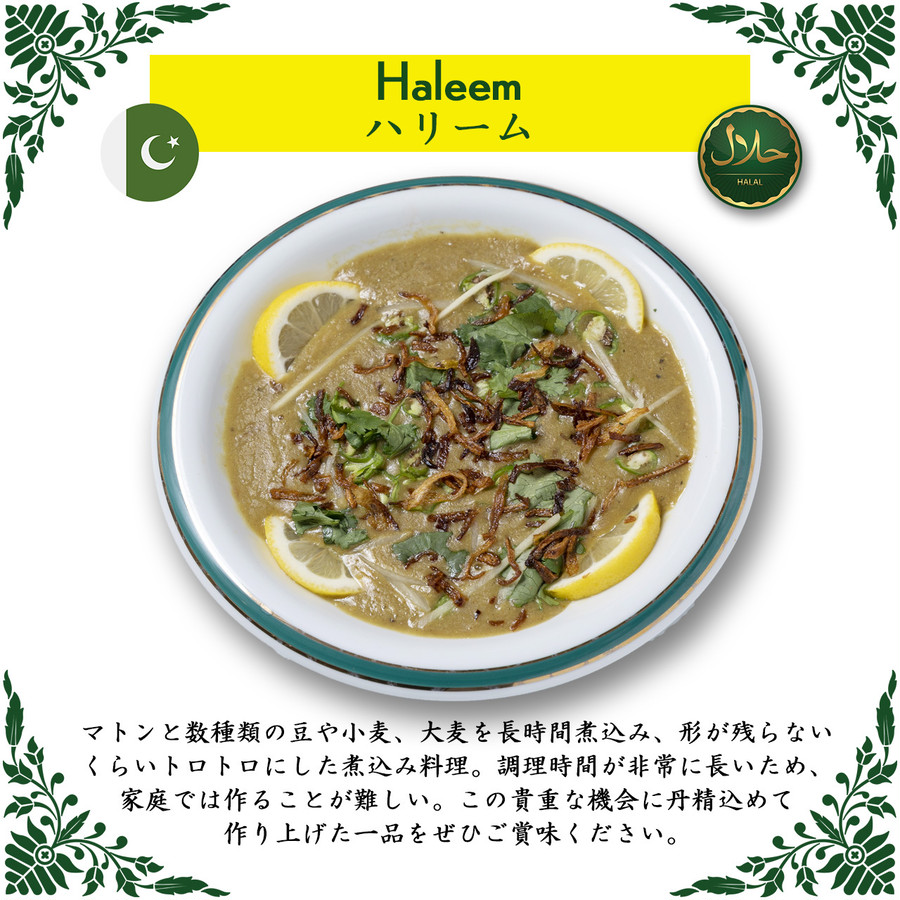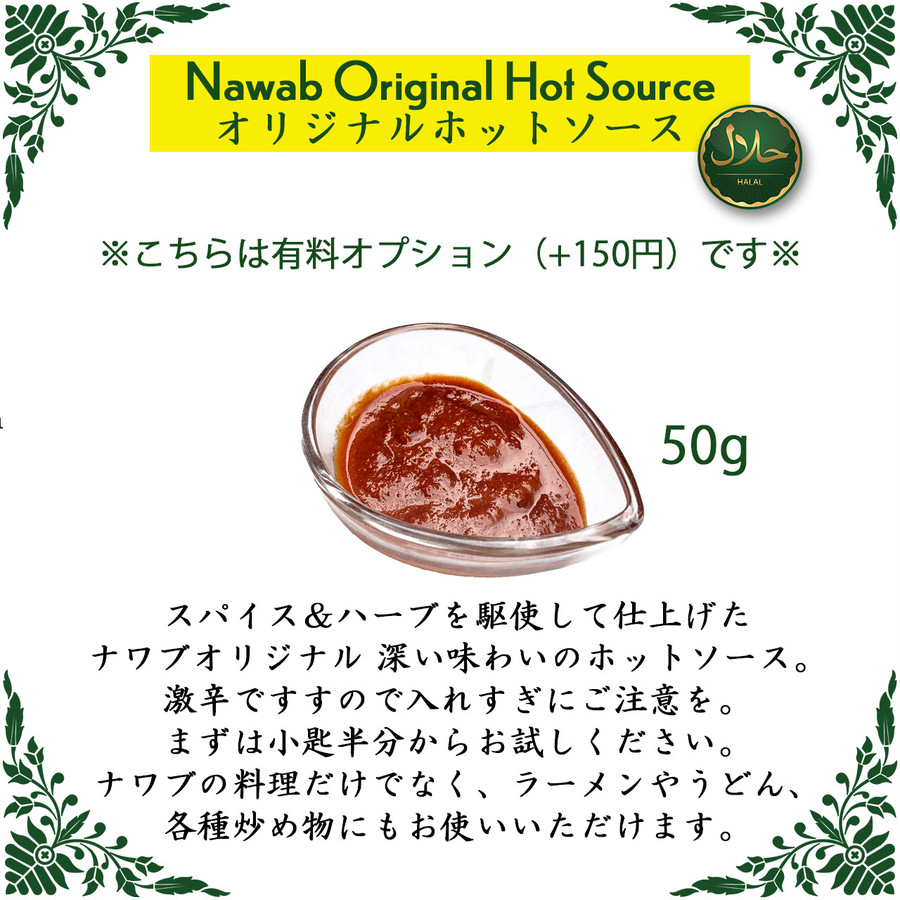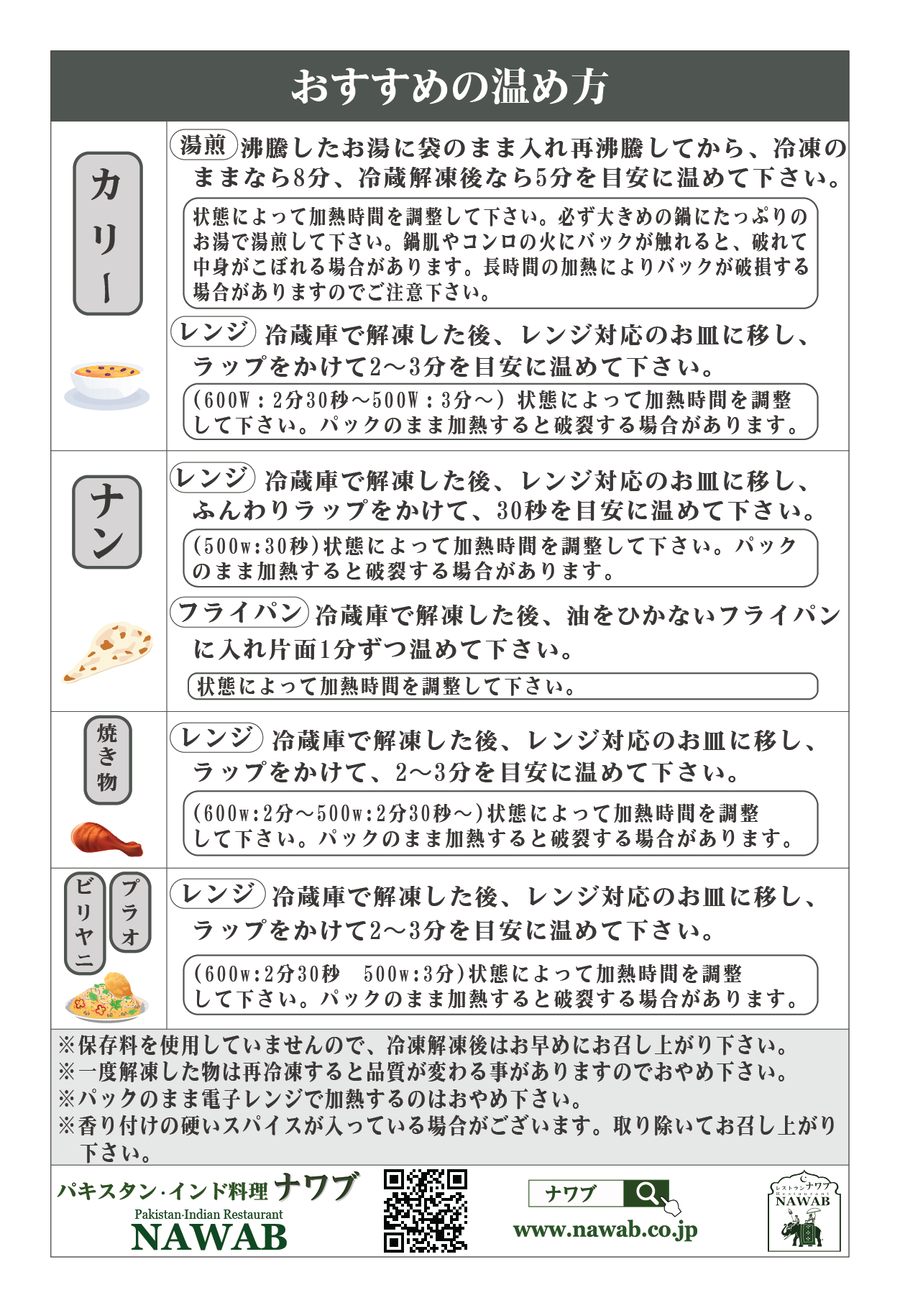 食品表示法に基づく表記
================================
賞味期限:ラベル欄外に記載※製造日より3ヵ月
保存方法:-18℃以下で保存してください
製造者:(有)カーンエンタープライズ
東京都中央区日本橋茅場町1-11-4 小林ビル1F
================================
名称:ニハリ(Nihari)
原材料名:マトン(豪州産)/サラダ油/ヨーグルト/たまねぎ/ナワブニハリマサラ/香辛料等(一部に、乳製品含む)
内容量:200g
賞味期限:ラベル欄外に記載※製造日より3ヵ月
==================
栄養成分表示(200g当たり※推定値)
エネルギー:228kcal
タンパク質:12.2g
脂質:19.3g
炭水化物:4.2g
食塩相当量:0.5g
================================
名称:ハリーム(Haleem)
原材料名:マトン(豪州産)/サラダ油/ひよこ豆/たまねぎ/ムング豆、ウラッド豆、レンズ豆/米/ニンニク/ショウガ/香辛料等(原材料の一部に、豆類含む)
内容量:200g
==================
栄養成分表示(200g当たり※推定値)
エネルギー:303kcal
タンパク質:9.6g
脂質:24.3g
炭水化物:15.2g
食塩相当量:0.7g
================================
名称:ラホーリ チョレ(Lahori Choly)
原材料名:ひよこ豆(パキスタン産)/サラダ油/ショウガ/ニンニク/たまねぎ/チリパウダー/ブラックペッパー/香辛料等(原材料の一部に豆類含む)
内容量:200g
==================
栄養成分表示(200g当たり※推定値)
エネルギー:278kcal
タンパク質:9.3g
脂質:15.8g
炭水化物:29.5g
食塩相当量:1.8g
================================

Reviews

(12)

Shipping method / fee

Payment method
¥6,660tax included
¥7,400